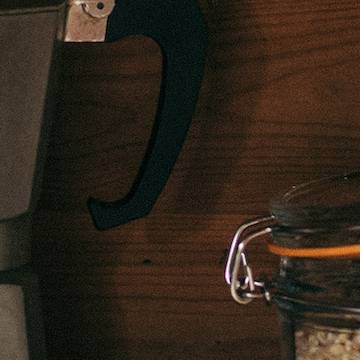 How to store Pipers Farm meat
Here at Pipers Farm, we have been working hard to ensure that your 100% grass fed, pastured raised products get to you safely and in perfect condition. Once your Pipers Farm delivery arrives to you, we've put together this handy guide for you to ensure that you are able to properly store your goodies.
By freezing our products at the right moment, we use nature's best preservative, ice. Here's our guide to keep you chilled...
Nature's way of storing food
Freezing is natures best way of preserving food. For centuries food was stored with either salt or ice, holding in all of the key nutrients and never wasting a thing. We blast freeze our meat at the perfect moment which means that we are locking in a whole heap of vitamins, minerals and nutrients and ensures that your food is delivered to you at the optimum moment, so it tastes its very best. We recommend storing all your meat in the freezer, and only taking our what you need when you need it. You can keep your meat in the freezer for at least 6 months.  
Food Waste
We are able to help you reduce your waste at home by encouraging you to get to know your freezer. From batch cooking to holding the ingredients for everyday simple suppers without needing to plan ahead. 
We individually wrap each portion so you can take what you need, when you need it and leave the rest for another day. You can defrost your meat quickly by placing each pouch in cool water and leaving it to thaw gently.
Our individually wrapped packages mean you have full control over your food waste. 
Because we have grown our meat so carefully you can defrost and freeze your meat too. There is a widespread faux pas that you can't re-freeze meat once it has been defrosted. While we would not recommend you do not do this with supermarket meat, this is one of the benefits of shopping with Pipers Farm, our meat is completely safe to re-freeze. 
No Chemicals or Preservatives
We never add any nasty preservatives or chemicals to our meat, we don't want to eat them so why should we make you? We don't 'gas flush' or do anything else nasty or unnatural to our food. To ensure our produce reaches you perfectly with plenty of time for you to enjoy it we believe freezing to be the purest and healthiest way to store our food.
Flavour First
Just like harvesting peas at the perfect moment, or fish from our seas, creating the perfect eating sensation for our meat is no different. At Pipers Farm we hang every carcass including our poultry. By hanging each carcass we are removing up to 30% of water, which not only intensifies the flavour but means the texture of our meat is firm and dry. When our meat is at its very best we individually pack and blast chill each cut, providing you with the optimum eating sensation. 
Safe Storage
Freezing food can reduce many potentially harmful microbes.
Experience
We have been producing the finest award-winning food, in harmony with nature for thirty years. We have tested every single part of our process from field to fork, carefully trialling and tweaking every aspect in between. Our mission is always to produce food that you can eat with complete confidence and we stand behind every step in our process.
How to store Pipers Farm Meat
When your meat arrives simply pop it into your freezer. 
When you have chosen what you would like for supper, simply pull those items out, drop them; still in their individual packaging into cool water, wait for 15 minutes and remove the packaging then get cooking. Larger joints and whole birds will require slightly more time to thaw. 
You can of course gently thaw any items by leaving them in the fridge or at room temperature in your kitchen. 
Want to know more?
We're always on hand for advice and guidance, so do give one of our team a call.