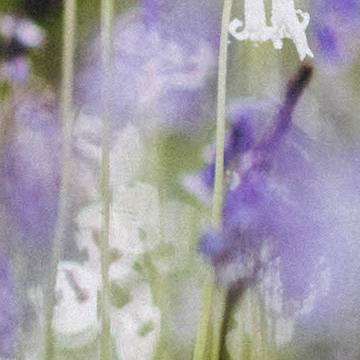 Awards
We are proud to say that we have been awarded a collection of notable awards for many of our cuts of meat over the years. You can shop our range of award-winning produce here.
We always strive for the fullest flavour in everything we produce, we rear our animals slowly, in harmony with nature and allow our livestock to reach natural maturity. This not only allows the animal to live a longer life but helps to enrich the flavour of their meat with a real depth. We also hang the meat for longer to help develop a rich texture and a delicious bite. We believe this is so important and is a key factor in why we have won so many accolades.
BBC Food & Farming Awards
For pioneering chefs, farmers & producers, the prestigious BBC Food & Farming Awards were created with one mission in mind - to ensure that there was a dedicated platform for which stories about British Food & Farming could be told. Some of the best known foodies in the country come together every year to celebrate the annual awards, dubbed the 'Oscars of the food world.' 
We were over the moon to win 'Food Producer' of the year at these distinguished awards. Since we were founded in 1989, Pipers Farm has always prided ourselves on celebrating the hard work of our small-scale family farms and to see them celebrated on such a high level was truly something special.
Countryside Alliance Awards 
An annual celebration of rural produce, skills, enterprise and heritage, the Countryside Alliance Awards were created to honour those rural communities that work so hard to get food put on the tables of the British public. We were thrilled to win the prestigious Countryside Alliance awards and to see the hard work of our farmers rewarded and recognised. 
Here's what Owen Paterson MP, former secretary of state for Defra had to say about Pipers Farm: 
"The farm has been championing local food heritage and producing meat but also supporting local family farms that have been the foundations of our rural communities and landscapes for generations.
"The passion of this family is inspiring. Peter Greig taught himself to butcher and experimented over many years with different cuts. The family still experiments with different recipes and cuts and the judges were invited to stand around the frying pan with them to test the produce."
Great Taste Awards
The annual Great Taste awards are the world's largest and most trusted food and drink accreditation schemes, many call it the Oscars of food. Over the years, Pipers Farm has been proud to pick up numerous accolades and receive a number of these highly respected seals of approval. From our 100% Grass Fed Beef to our Native Breed Pork, we have been fortunate to win across our wide range of products, certifying the exceptional quality of our produce. 
All our award-winning, grass-fed beef is Red Ruby, a slow-growing breed native to Exmoor. Our Red Ruby cattle are 100% grass-fed for their entire lives and slowly grown until they naturally reach maturity at around 31-36 months old.
Grass Fed Beef Picanha Rump - 3 Star Gold, Top 50 Foods status
"Stunning looking piece of meat, the marbling is wonderful. Sweet, succulent, moist, tender and with an amazing length of flavour."
"A good looking piece of beef, soft on the bite, rich and full of wonderful complex flavours."
"Deep joy! We found such richness in this beef, and kept going back for more. (the words said by judges were Bonza, Faultless, Sweet, Fat, Sexy)"
"Great looking piece of rump with a beefy aroma. The fat is creamy and melts in the mouth and with a touch of salt the flavours were lifted beautifully."
"The meat is beautifully tender and succulent with delicious meaty flavours but delicate. Absolutely delicious. A really impressive looking joint with a wonderful texture. The texture is moist and juicy. We think the flavour is gentle and creamy in nature and really quite delicious."
"Good looking joint, with a good size and colour, a good proportion of fat to lean - and the fat is a very nice colour. It cuts beautifully."
"Enticing meaty aroma. Extremely tender, melts in the mouth, especially the fat. Good texture and muscle. The beef flavour is lasting and really delicious."
"An attractive joint, cuts well and has a very tender texture with a pleasing flavour."
"Well prepared, neat chunks with good marbling."
"Beautifully tender, we can taste the ageing of this beef resulting in a long finish"
Grass Fed Beef Entrecote Steak 
"Wonderful appearance and appetising aroma, matched by its taste. Lovely texture. Good, lean cut"
"Delicious beef aroma and rich texture."
"We can taste that it's well-hung. It is even pleasant to eat raw on its own! Delicious product in its own right, very well prepared."
"A lovely piece of beef reminiscent of childhood Sunday lunches in Yorkshire and way beyond!"
"Good long flavour that lingers on the palate. It was tender, juicy and succulent."
"A versatile boneless joint with a thin layer of natural fat cover."
"Rounded flavour and intensity released from each bit. We can imagine pot roasting this joint on Sundays."
"Good dense red meat, unusual as it has been butchered to have no fat."
"Nice firm meaty texture, exceptionally tender to bite."
"Excellent beef flavour, good length, lack of fat doesn't affect the taste at all."
"Impressively butchered with a good fat to meat ratio"
"Long lasting flavour and fat that melts in the mouth, this is a very good steak."
"Impressive looking oxtail, meaty and glutinous, extremely tender and easy to cut, slips cleanly off the bone."
"A good sticky feel on this oxtail - rich and flavoursome meat. Very succulent and we talked about all the beautiful dishes we could make with this humble cut."
Our native breed pigs are properly farrow and live outside for their entire lives. They lead an active, outdoor life, spending their time happily grazing, foraging, rooting and wallowing just like pigs should. Hung on the bone for 3 weeks, our pork has a rich flavour with a distinctive texture. 
Native Breed Pork Neck Steaks - 3 Star Gold, Nominated for 2018 Golden Fork Award
"A juicy looking steak which has caramelised well. We found the meat moist and it has a great texture with the right amount of chew. We really like the depth of flavour of this steak and feel it has a long length of flavour. The fat is full of flavour and a great melt in the mouth texture."
"A juicy mouthful - soft and tender, great pork flavour and a superb finish. The deep notes of savoury pork are intense and yet also sweet. We loved the lingering finish of complex, savoury porkiness - delicious."
Native Breed Boneless Pork Shoulder
"Appetising appearance. Flavoursome fat and crackling. The flavour of the meat was full and thorough and the length was very good."
Native Breed Pork Belly - 3 Star Gold, Top 50 Foods status
"As soon as we saw this pork our mouths were watering, it's outstanding in every way! Perfect crackling, melt-in-the-mouth gorgeousness."
"Great sweetness to the meat. The crackling is ridiculously good."
"Simply the best piece of pork belly I have ever eaten. That's special."
"Excellent crackling and sweet fat"
"Fibrous, but tender and melt in the mouth."
Native Breed Boneless Pork Leg
"Plenty of crackling on this piece of pork and the fat beneath is wonderful."
"Crackling looks fantastic and indeed tasted wonderful; salty, and crunchy. The meat has a good porky flavour and we would thoroughly enjoy that on a Sunday!"
"Good clean aroma. Attractive pork flavour with good depth of flavour. Clean finish."
"Great flavour which is intriguing in a joint with little fat. The maturity of the pig and the hanging comes through in each bit. Very good."
Oak Smoked Streaky Bacon - 3 Star Gold, Top 50 Foods status
"A really gloriously aspected joint with an unctuous layer of fat. The aroma is of 'hard smoke' but the smokiness and brine are well integrated throughout. We found this unusual, well achieved, indulgent and irresistible."
"A handsome looking piece of pork, good golden colour and decent bands of fat and lean meat. The flavour is smokey, sweet, rich and melt in the mouth. Superb bands of fat which are rich and creamy. The pork is tender and beautifully cured. There is no wetness here - just rich succulence. A wonderful cut of pork and wonderfully handled."
"Exceptional smoked belly pork with a perfect level of smokiness, the meat and fat are beautifully proportioned and balanced and simply melt in the mouth. A really outstanding joint of meat."
"What a wonderful piece of meat. The smoking is just perfect, providing a beautiful sweetness and flavour. The fat melts in the mouth and the meat is tender and juicy. Beautifully balanced in salt levels. Just wonderful."
"Nice and thick and not watery at all. Ideal proportion of fat to meat."

"Good melting fat and firm texture with a great mouthfeel."

"Full-bodied bacon flavour and not salty. Very tasty - the judges all wanted more."
All our Suffolk lamb is 100% grass-fed for their entire lives. Grown slowly to around 8-15 months, our lamb and hogget are grown until they reach maturity naturally. We hang all of our lamb on the bone for three weeks to develop the full, rich, sweet flavour we are known for.
Grass Fed Rack of Lamb - Winner of the Good Housekeeping Institute Best Lamb Rack 
"Exciting looking rack of lamb. Well trimmed and good looking fat, tender, tender meat with tasty fat."
"The flavours are delicate but absolutely correct. The fat flavours linger on after the tender lamb melts away in the mouth."
"Well butchered, lovely clean bones and a perfectly trimmed rack. Good fat, excellent creaminess and richness. The lean is sweet and juicy. Superb lamb flavour which lingers well and delivers real iron-rich complexity."
"Lovely colour. The texture is moist and appealing."
"A really lamby flavour, this is a mature animal with appropriate depth of flavour. Very tender, moist and flavoursome."
 "Visually striking and typically representative of a lamb saddle fillet. Very succulent, tender and melts in the mouth. It is subtle on the palate, but moreish."
"Tender and succulent and carves beautifully. A really good piece of meat."
"A very juicy piece of lamb that is succulent and tender. There is great depth of flavour"
"Deep flavour. Good fat balance with a lovely underlying farmyard essence. This is an older animal, possibly a Hogget, and benefited from the slow roast."
"A really good depth of flavour. Rich fat flavour coming through the well-marbled meat"
Our chickens forage amongst lush Devon pastures living a properly free range life. Our pasture-raised chicken eats a simple diet made up of plenty of nutritious forage. Grown to 13 weeks, our Properly Free Range chicken is truly 'how chicken used to taste." 
Properly Free Range Chicken Thighs
"Tender meat, which has caramelised really well in the pan - it has an excellent rounded flavour, rich and deep."
"Clean flavours to this chicken. Moist, tender, very good. Good flavour to the skin too."
Properly Free Range Whole Chicken
"Nice and succulent, melts in the mouth. Lovely flavour. Fantastic bird!"
"A well-cooked bird with crispy golden skin and a moist breast.  A fresh, sweet and grassy aroma which leads through to the flavour. A moist and tender bite to the flesh with crisp and buttery tastes from the skin. Slight gamey notes to the dark meat with rich savoury juices to finish.  A flavour with depth and commendable length.  The judges felt that this is how real farmyard chicken used to taste and should now.  A really tasty little bird."
"Fabulous aroma. Juicy breast, sticky succulent dark meat with clear flavour. Very satisfying texture."
Our Properly Free Range pastured ducks are a heritage breed designed to grow slowly. We rear our ducks in small groups with complete freedom to
roam outside with plenty of space to forage amongst our Devon pasture, displaying their natural instincts.
Properly Free Range Whole Duck
"Very intense aroma with a tender texture and a buttery softness on the palate. Fantastic, well-rounded flavour with tasty skin and a good level of fat which is well distributed."
"A good-looking duck, a decent depth of meat on the breast - and cooked very well with lots of succulence apparent. A very moist bite, tender and rich in flavour. The fat also offers great flavour, savoury and with a hint of sweetness. Melting and very delicious. The flavour lingers very well and the tenderness is commendable. The leg meat is also succulent and full flavoured."
Properly Free Range Duck Breast
"Large breasts with a thin layer of fatty skin. They are beautifully tender. They are full of flavour and succulent. We really like the slight gamey flavour. They are a really generous size and we think you could even make one serve two if served sliced! Delicious."
"A really good sized duck breast, and a very good layer of fat to lean ratio. The duck has a gamey layer of flavour, then a richness. The texture is soft and melts in the mouth and there is very little in the way of graininess. Long lasting duck flavour which we found very satisfying. Gorgeous fat." 
"Other online meat suppliers will struggle to match the variety of venison cuts on offer at Pipers Farm: venison osso bucco, venison heart, venison liver — a punchy bit of offal with strong flavours— as well as more obvious cuts such as haunch and a stunning saddle fillet." 
"As good a piece of Venison as you can get!"
"Outstanding texture, full, rich flavour with excellent length. An unbeatable piece of venison and pure joy to eat"